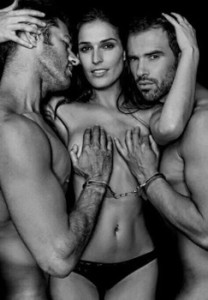 I thought it would be helpful to create a resource page where you can have access to different content related this lifestyle. And I will keep adding more resources as I learn more – or send me your recommendations -.
Please note that one of my intentions is to only promote businesses and websites that appear to upheld good moral standards. As every person in the adult business should be treated fairly. I do not believe any person should do something under pressure because they need money or is being manipulated or forced.
While we can indulge ourselves, let's all act together and make sure we only consume material where no human is exploited.
In the meantime, feel free to bookmark and use it for your reference. Enjoy!
Disclosure:  As my business grow, some of the links below may become affiliiate costs. While there is no additional cost to you, I may earn a commission if you decide to make a purchase. However, I always do my best effort to do a research on the companies, products and services, and I recommend them because they are helpful, not because of the small commission I make should you decide to buy something. More important, buy these products if you only feel you like them.
Magnificent Websites
Cum Eating Cuckolds – This is one of the premier sites offering a large selection of videos to enjoy by yourself or with your hotwife.

Bloggers and Podcasts
Mrs. T – She is a female star when it comes to femdom, humilliation of men, and cuckolding topics. She has a blog, and films her own content rarely using professional male porn starts.
Arena Rome – She is one of my first acquaintances through Twitter, and in time I have developed a strong affinity for her personality and her lifestyle. You can find her online at www.arenarome.com .
The Hot Wife Lifestyle – A normal woman who presents her point of view of the swinging lifestyle. I like her Facebook page and her podcasts. I like to hear her podcasts during my daily commute to work.