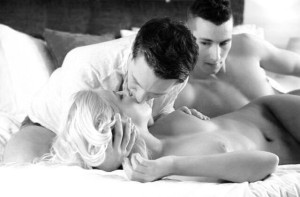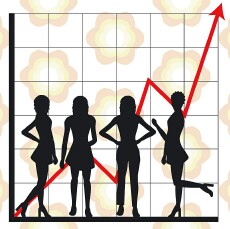 As a follow up to my previous Poll (Poll # 1) posted in my blog, now the next obvious question would be how long did it take for you to convince your wife or long-term girlfriend to have sex with other men?
The results of this survey may give you some insight as the necessary patience you need in the process of convincing your wife into joining this lifestyle.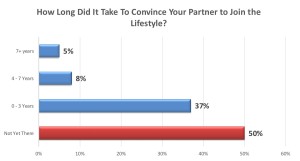 No. of Tweeter Respondents 52
Date of Survey 12/12/15
In doing some research, the following may be the mental beliefs or barriers that women may have before she decides to join in your fantasy:
Risk amazing existing relationship
Some women don't like the humiliating scenario. They prefer to think this as a sharing rather than a possession. (As a side note, I consider myself a modern cuckold, so I am not too much into humiliation).
STI/STD. Some are paranoid, as they should, about sexual health.
Insecure about their appearance
Afraid of their boundaries not being respected while having sex. In other words, guys doing things when they told them not to.
Be labeled as a slut
Backfire at them. Women believe that this could be a window for their men to cheat on them.
So as long as you understand what are the main concerns of her – and a little bit of time -, you may be able to address her main concerns and convince your wife or girlfriend about your true desires…and the benefits to both of you!
And most important, I do believe that this type of open relationship only work when you are already in a solid relationship Otherwise, I don't think that this is a mean to improving your already struggling relationship.
Final Note: The series of polls I will be posting in my blog can not be considered statistically reliable due to sampling technique from which my sample is drawn.