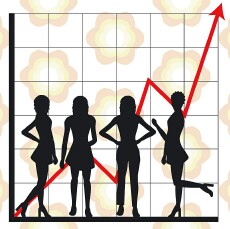 Has your cuckolding fantasy turned into reality?
This poll is the first one of a series of twitter surveys that I will be conducting periodically.
I will share with you my results, which in turn will help us identify and understand the various trends and preferences amongst those of us interested in this lifestyle.
According to my twitter survey, it seems that the odds are slightly stacked against those cuckold husbands who are in the process of convincing their wife have sex outside their monogamous relationship.
Based on the responses received, it appears that only four out of six wanna-be cuckolds may succeed in their efforts to convince their wife.
Unfortunately, I am almost sure that if one applies this survey to a wider universe of respondents, the odds may be even lower.
While watching your wife have sex with another man is certainly one of the top five male fantasies, I still cannot understand why the society is so attached to the concept of a monogamous relationship. It is so hard for me to understand why people are not willing to simply enjoy the gift of sex.
In my specific case, my wife doesn't believe she needs another ma, and I may not necessarily agree, but it is her decision. She is afraid of STDs, risk of being physically attacked by the bull(s), or even the possibility of jeopardizing our marriage.
But don't worry, my hope will remain alive, and in the meantime, I will be sharing with you more posts about this lifestyle for your enjoyment and partial satisfaction until your fantasy is turned into reality.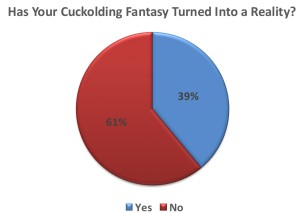 No. of Tweeter Respondents 143
Date of Survey 11/18/15
Final Note: The series of polls I will be posting in my blog can not be considered statistically reliable due to sampling technique from which my sample is drawn.