Hi! I invite you into a journey to learn about the swinging, cuckolding and hotwife lifestyle!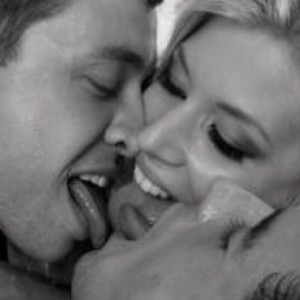 I started this blog as a way to share and indulge in my my sexual fantasies. You will find in this blog videos, audios, stories, as well as news and articles related to this non-monogamous lifestyle.
A little bit more about myself. I am a successful professional who doesn't believe in monogamous relationships, and married to a wonderful and gorgeous wife.
One of the things I enjoy the most is when other men (or women!) turn to look at her. It is in those moments when I cannot restrain myself from thinking on how much I would like to see her having sex with other men. However, for good or for bad and despite several years of me begging her, she has been hesitant to act on my fantasies.
And while I respect her opinion, my hope will always remain alive!
My goal is to create a lifestyle blogging community whereby we can share and indulge in our sexual fantasies.
As I continue making progress in my blog, my intention is to actively invite other bloggers interested in the cuckolding, hotwifing and swinging lifestyle. I also want to share all resources that can either continue pushing our wild imaginations, or even better, bring our fantasies into a reality.
Furthermore, while I consider myself straight and love beautiful women…I am certainly bi-curious. Why shall we limit ourselves if we can have twice the fun?!?!
Therefore, in this website, you will find all type of stories around bisexuality, oral sex, cum eating, cum sharing, swinging, hotwife and cuckolding stories.
There is nothing more liberating than fully embracing and accepting our sexuality. As such, I invite you into my imagination.
In this trip, I will often add all type of resources, information, as well as inviting other bloggers to post their stories for our pleasure.
In particular, I would be interested to hear from women or actual couples in the lifestyle, so they can share with us their greatest and most enjoyable experiences.
If this site ever played a major role in convincing your partner, please let me know! I would love to hear such success stories!
Feel free to reach me with your ideas, comments, suggestions and fantasies.
P.S. The majority of information on this blog was either reblogged or found freely available on the web. My goal is to update my blog at least once a week.