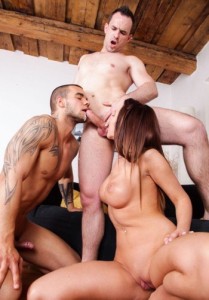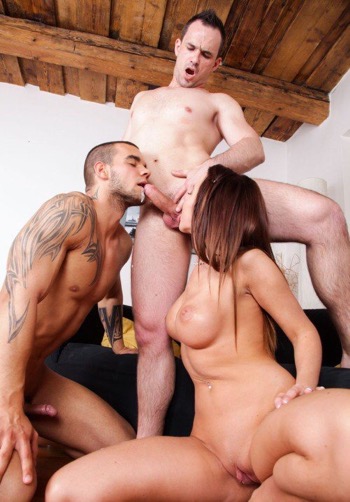 In my opinion, being straight is starting to get so boring. Why don't you watch first this video about two bi studs sharing cum after cumming in lovely tits and let me know your opinion?
Many people labeled themselves as completely straight, or 100% gay or lesbian, But a major percentage of people do not fall exactly in either of these categories because they either experience sexual and or emotional attractions and feelings for people of their same as well as opposite gender.
In fact, many celebrities like Megan Fox or Miley Cirus, to name a few, are bisexuals. Although they also prefer to be called "pansexual", "non-preferential", "sexually fluid", "ambisexual", or "omnisexual."
While bisexuals tend to be isolated not only from the straight community but also from the LGBT one as well, we should embrace the fact that all of us have a duality in our sexual preferences in various degrees.
As I have stated before…why shawl we limit ourselves if by embracing bisexuality you can have twice the fun!
One of my fantasies is to have an MMF threesome, where both of us concentrate our efforts to give an immense pleasure to a super hot gal.
After finishing, we just simply aim our loads of cum right to her cheat, so then my partner and I go kneed down to clean her up….tasting her breast, tasting his cum mixed with my own cum!!! That is my definition of awesomeness!!!
In the meantime, go ahead and enjoy this video of two hot guys cumming in some lovely tits and sharing their own cum! I can't think of something more exciting than this!
If you want to receive weekly updates on my most recent posts, please subscribe to my email distribution letter. 
I would appreciate if you leave me your comments in my blog, as well as twitting or posting this article on your FB page.
Source: www.xhmaster.com